Spraying Profiles Sand Blasting Surface aluminum
| | |
| --- | --- |
| Einheitspreis: | 2500 USD |
| Minimum der Bestellmenge: | 10 Ton |

| | |
| --- | --- |
| Verpakung: | customized |
| Produktivität: | 3000 |
| Marke: | HONG YING |
| Transport: | Ocean,Air |
| Ort Von Zukunft: | china |
| Versorgungsmaterial-Fähigkeit: | 3000 |
| Zertifikate : | ISO14001, ISO45001,ISO9001 |
| Hafen: | nansha,guangzhou,shenzhen |
Produktbeschreibung
6.0-7.2m Color Powder Coated Aluminium Extrusions Aluminum Spraying Profiles Sand Blasting Surface for Building Construction
Product Name

6.0-7.2m Color Powder Coated Aluminium Extrusions Aluminum Spraying Profiles Sand Blasting Surface for Building Construction

Implements Standard

GB5237.4-2008

Grade

6000 Series

Thickness

0.8-2.0mm

Temper

T3-T8

Color

Blue,Beige,green,white,black,yellow,red,etc

Surface Treatment

Anodized,Powder Coated,Electrophoresis,Wood Grain,Polishing,Brushing,etc

Length

6m or base on demand

Package

1.protective film for each profile;

2.wrap with shrinking bag,pearl cotton or carton;

3.Packing according to customer request;

Load

Around 13tons For 20GP And 25tons For 40HQ
Powder Coating Processing:
Aluminum profile coating is generally composed of oxidation treatment process before coating and coating various coatings according to customer requirements (such as electrophoretic coatings, liquid coatings, powder coatings, high-end decorative fluorocarbon coatings, etc.) + high temperature drying (curing) . Aluminum alloy profiles are generally longer (≥6000mm), vertical and horizontal (the hanging height of the workpiece is controlled at about 1700mm), and the coating methods are automatic coating: such as electrophoretic coating, electrostatic automatic coating, and electric protection Powder coating, etc. The coating can be a single coating, or a spray coating or a topcoat can only be sprayed on the outer surface of the profile (that is, the surface with high decorative requirements), which can be realized as the customer chooses.
The coating process of aluminum alloy profiles is as follows:
Pre-treatment for painting: Mount the workpiece according to the process requirements + degreasing one + water washing-acid corrosion-water washing-water washing-alkali corrosion, water washing-water washing → neutralization-water washing-anodic oxidation water washing + water washing-pure water washing-hot air drying .
Aluminum alloy profiles generally use the following three coating processes:
1. Electrophoresis coating method: electrophoretic coating-ultrafiltrate cleaning-secondary washing-pure water washing and draining → drying → cooling one → next part.
2. Electrostatic automatic spraying method: electrostatic automatic spraying of liquid paint, drying and drying-→ cooling → lower parts.
3. Electrostatic powder coating method: pre-treated workpieces, blow-dry and cool-electrostatic automatic powder coating drying (solidification), cooling → next part
Introduction
In modern construction are widely used aluminum profiles with powder coated. These aluminum profiles particularly high demands on their appearance and durability. The thing is, that the painted surface defects and damage to the aluminum profiles, which are part of large construction and architectural design, not so easy to repair or repaint. At the same time, These profiles are subjected to severe climatic and weather resistant, including, solar radiation, rain and large temperature swings. All of this means, that painted aluminum profiles must maintain its attractive appearance over a long period of very difficult conditions.
Aluminum profiles with powder coating
Therefore, the production of colored aluminum profiles requires the highest possible level of quality powder coating process. This requires a thorough quality control, process both the powder coating, and the finished powder coating aluminum profiles.
A feature of the construction and architectural aluminum is a wide variety of colors of the powder coating. Therefore, powder coating manufacturers should be prepared for frequent changes of paint on its paint lines.
Design of modern buildings require an increased length of aluminum profiles. Until recently, the standard length was aluminum profiles 6 m. Currently, builders are increasingly needed length profiles 7 m, and even 7,5 m, for example, for front struts, which are installed directly on the two floors of the building.
The types of powder coating lines
The choice of powder coating line for each enterprise depends on many factors. These factors include the annual production profiles, size of production facilities (area, length, height), the number of profiles in batches, color change frequency, the possibility of coloring of products of different sizes and from different materials, and the like.
Regardless of the type lines, each must include the necessary process steps:
chemical preparation of the surface profiles;

drying profiles after chemical preparation;

electrostatic powder paint on profiles;

processing of the powder coating in the curing oven;

cooling after the curing oven profiles;
Manufacturers of equipment for powder coating, including, aluminum profiles, They offer various types of painting lines. for instance, known firm EUROIMPLANTI (Italy) [1] It produces several types of painting lines in various versions of performance and configuration of the equipment to meet the specific requirements of customers.
powder coating lines may differ from each other:
orientation of aluminum profiles during processing: horizontal and vertical lines;

according to the method of powder spraying - automatic and manual;

according to the method of surface preparation - chromate and beskhromatnye;

continuous and divided into proper surface preparation and painting;

the arrangement of technological equipment - in one level or two levels ("Compact" line).
Methods of loading and unloading profiles depend on the type of painting line:
on continuous automatic lines profiles are loaded at the beginning of the line (before chemical treatment), and unloaded already with the finished powder coating after treatment in the curing oven and cooling;

Small lines can be separate steps in the chemical treatment baths horizontal; the next phase of the profiles are mounted on the conveyor for proper powder coating.
Vertical powder coating line
The first vertical powder coating line appeared in Italy as early as the 1980s, [2]. Therefore, the Italian manufacturer of this equipment have great credibility all over the world. These lines are ideal for large-scale production of aluminum profiles with multiple extrusion presses. These lines can vary in performance, on the conveyor speed, by area, they consist of interconnected individual modules:
baseline profiles loading and unloading zone of finished profiles, usually combined in one zone;

chemical preparation of the surface profiles tunnel;

after oven drying profiles chemical preparation prior to applying the powder by spraying them;

oven for polymerization of chemical compounds of various components of the powder paint into a solid powder coating;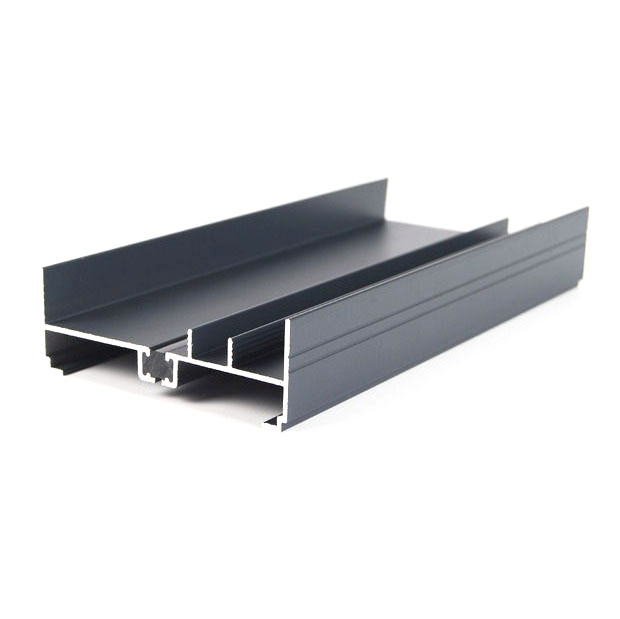 Corporate Introduction:
Guangdong Yong long Aluminum Co., Ltd. is located in the No. 10 (Sanjiang market) of Leping Town, Sanshui District, Foshan. The company was founded in 1997. It is a comprehensive and large-scale aluminum profile enterprise integrating the research and development, production and sales of aluminum alloy profiles. The company is leading the "Hong Ying" brand. Strong comprehensive strength and excellent service make Yong long "Hong Ying" sell well all over the country and exported to Southeast Asia, Europe, South America and many other countries.
Our company has 900 employees, including 120 high and intermediate engineering technology and management personnel, with advanced and perfect design, production, testing and testing methods as well as perfect sales network and after-sales service system. The products sell well in more than 10 national and foreign ports, Australia and Taiwan areas.
Corporate Advantages:
1.20 years' experience and advanced equipment
2.Customize: We can manufacture according to your size and shape of such aluminum profile;
3.Strong production capacity - 28 extrusion lines, 50,000TONS/Year
4.One Stop Service Specialized in mould, extrusion, anodizing, powder coating, wood grain and Processing;
5.Shortest Delivery , competitive prices and excellent service
Corporate Certification:
After years of development, the company passed the ISO9001: 2000 quality system certification, the international standard product certification. Yonglong Aluminum has won the "Guangdong Province Famous Brand", "Guangdong Province Famous Brand", "ISO14001 Environmental Management System Certification", "OHSMS18001 Occupational Health and Safety Management System Certification", "Adopting International Standard Products" Is "," China's quality products "and other certificates. Companies adhere to the scientific concept of development, by strengthening the comprehensive management and increase innovation, and continuously enhance the energy-saving emission reduction enterprises to accelerate into the environment-friendly modern enterprise list.
Corporate Culture:
The company insisted: "unity and progress, pioneering and innovative, high quality of this, service to win" business purposes, the new full cooperation with customers, Gongtuo career, create a better future.
When you work with us, you can expect top-quality resources and parts, excellent customer service, and to be treated like family. We're invested in this industry and our clients. When you work with us, you can tell the difference!
We welcome customers from all around the world!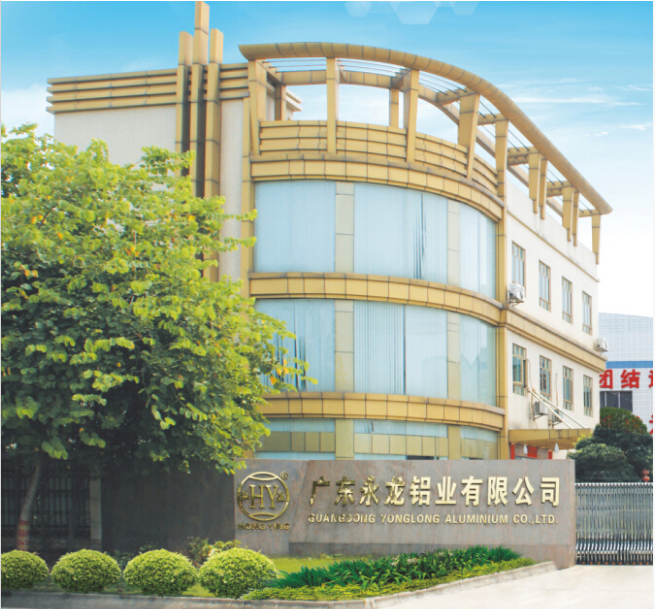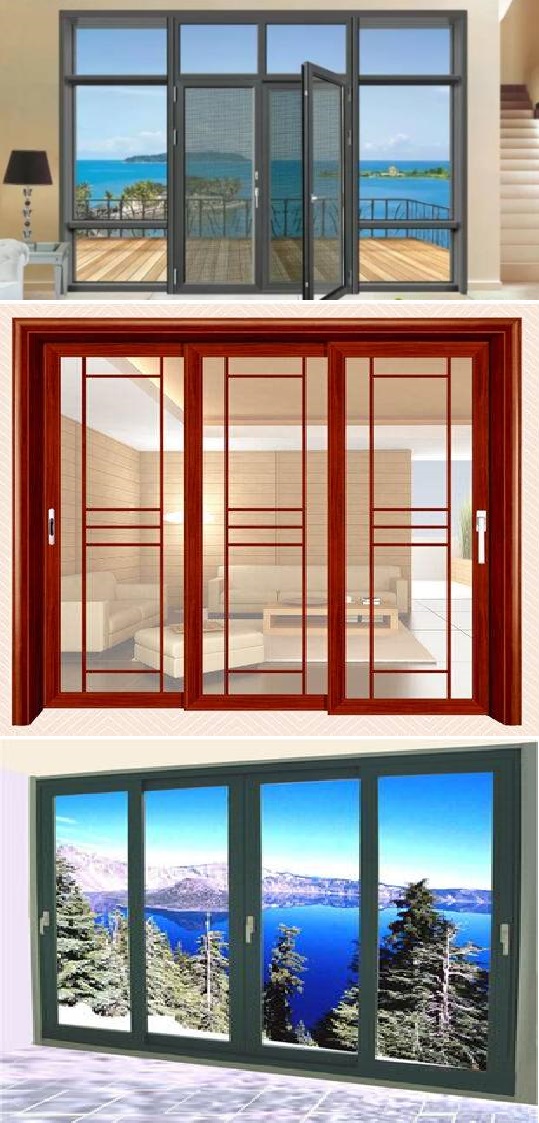 Please tell us the information below, and we will give the best suggestion to you !
1. Where you intend to use the aluminium profiles?
2. If you have the estrusion drawing, send us and we develop the correspondence mold.
3. Which color you want or tell us the architectural style you like.
4. Purchase quantity. It will convenient us to give you the best price.
Guangdong Yonglong Aluminum Co.,Ltd
Guangdong Yonglong Aluminium Co., Ltd. hat seinen Hauptsitz in der Lequn Avenue Nr. 10, Stadt Leping, Bezirk Sanshui, Stadt Foshan. Das Unternehmen wurde 1997 gegründet. Es ist ein umfassendes Großunternehmen für Aluminiumprofile, das Forschung und Entwicklung, Produktion und Vertrieb von Profilen aus Aluminiumlegierungen integriert. Das Unternehmen führt das Management der Aluminiummarke "Hongying" und der Marke "Konuk KLUK" für High-End-Systemtüren und -fenster. Mit starker umfassender Stärke und hochwertigem Service verkaufen sich Yonglong-Produkte im ganzen Land gut und werden nach Südostasien, dem Nahen Osten, Europa, Südamerika, Nordamerika und vielen anderen Ländern und Regionen exportiert.
Unser Unternehmen hat fast 1.000 Mitarbeiter, darunter 150 leitende und mittlere Ingenieure und Führungskräfte. Es verfügt über ein hochrangiges F&E- und Designteam, führt fortschrittliche Produktionsanlagen sowie Test- und Inspektionstechnologien ein und baut ein vollständiges Vertriebsnetz und ein After-Sales-Service-System auf. Die Produkte werden im ganzen Land verkauft. Und die Regionen Hongkong, Macau und Taiwan sowie mehr als 30 Länder in Südostasien, Europa und Nordamerika.
Unser Unternehmen verfügt über 25 moderne Produktionslinien für Aluminiumprofile und 35 Qualitätsprüfgeräte (Sets), die Schmelzen und Gießen, Formen, Extrusion, mechanisches Mattieren, Eloxieren, Elektrophoresebeschichtung, Pulverspritzen, Wärmeübertragungsholzmaserung, Wärmedämmungsproduktionslinien, Klebstoffinjektion integrieren /Streifen, Tiefenbearbeitung von industriellem Aluminium und die Einführung fortschrittlicher Technologien zur Oberflächenbehandlung von Porzellanbädern. Mit seiner hervorragenden Technik und Handwerkskunst steht es in den Wäldern der Aluminiumindustrie und wird von den Kunden hoch gelobt. Nach jahrelanger Entwicklung hat das Unternehmen die Zertifizierung des Qualitätsmanagementsystems ISO9001: 2015 und die Produktzertifizierungen nach internationalen Standards bestanden.
Name der Firma: Guangdong Yonglong Aluminum Co.,Ltd
Vertreter: Weiwen Chen
Produkt / Dienstleistung: Aluminiumprofile , Aluminium-Extrusion , Aluminiumfenster , Aluminiumtüren , Aluminiumfassaden , Aluminiumschalung
Kapital: 10,000,000RMB
Jahr Errichtet: 1997
Absatzmenge des Jahres (in Mio. US $): US$50 Million - US$100 Million
Exportanteil: 61% - 70%
Jährliche Kaufvolumen (Millionen US $): US$5 Million - US$10 Million
Zahl der Fertigungslinien: 25
Zahl der Mannschaft der R&D: 11 -20 People
Zahl der Mannschaft der QC: 11 -20 People
OEM Dienstleistungen verbieten: yes
Größe der Fabrik (Sq.meters):: 10,000-30,000 square meters
Ort der Fabrik: No.10 Lequn Avenue,Leping Town,Sanshui District,Foshan City,Guangdong Province, P.R. China
Ansprechpartner: Ms. Susan
Telefonnummer: 86-757-87392211